The K-9 BSD-2 Features
K-9 BSD® Behavior Shaping Device - 2
Comes with battery charger, push tube and two remote hand-held transmitters. Trains passive alert quickly and accurately by allowing trainer instant timing of active reward direct from target odor source. Delivers a variety of rewards (i.e. tugs, balls, kongs, towels). Fits in standard 12 inch boxes.
Your purchase includes the device, battery charger, push tube, two remote hand held transmitters.

US Patent - US 7,334,541 B2 - Animal Behavior Shaping Device US Patent - US 8,104,458 - K9 Remote Reward Launcher
* * This item is currently unavailable * *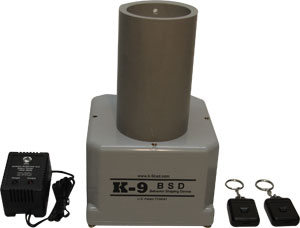 K-9 BSD 2


$674.95

Operation:
Manually compress piston w/ push tube
Turn receiver power switch on
Insert reward item
Release w/ hand-held transmitter

Device is preset to eject large Kong 12 inches, can also be adjusted for use with a variety of rewards. To include rubber ball, tennis ball, or towel.

Battery charger is automatic to prevent overcharge. Red LED light on charging Green LED on charged. Can be activated 50 to 70 times between charges. Avoid activating transmitter more than once in 30 seconds to insure maximum battery life.
Device is intended to be used with adapter plate for odor presentation directly above and around reward item
Download Operation & Warranty BSD-2 Version 3 K9 BSD LLC.pdf
Purchase orders accepted
from government agencies
Works with all K-9 BSD 2 Components.
Ease of training initial sit in green dogs by putting dog in the more naturally offered position.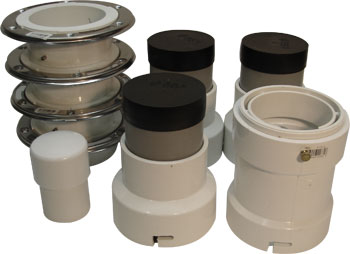 Wall Kit


$349.95